About IVS
IVS 2020 Directing Board Elections
---
Candidates for Representative Positions
This page provides information about the candidates for representative positions on the IVS Directing Board. Within each category candidates are listed alphabetically by their family names. The Representatives will be elected by the Associate Members.
---
Candidates for Networks Representative
Karine Le Bail

Karine Le Bail graduated in "Fundamental Astronomy, Celestial Mechanics and Geodesy" at the Paris Observatory in 2000 where she worked on the ICRF and source stability as a thesis project. She then got her PhD in Space Geodesy / DORIS at the LAREG/IGN - Paris Observatory. Her follow-up post-doc was funded by the CNES to assist the IDS Analysis coordinator which took her to the NASA Goddard Space Flight Center. After ten years in the DORIS community and the submission of a GSFC DORIS contribution to the ITRF2008, she worked for NVI, Inc. at NASA GSFC for eleven years in VLBI. She has been involved in various activities in the IVS community, as technique development, scheduling and ICRF work. Karine recently integrated into the Space Geodesy and Geodynamics group at Chalmers University of Technology as a Senior Researcher and is active for the IVS network station and the IVS analysis center at the Onsala Space Observatory.
Yu Takagi

After obtaining his Ph.D. in Geophysics from the University of Tokyo, Yu Takagi has been working for the Geospatial Information Authority of Japan (GSI). He has been involved in the maintenance of the Japanese geodetic reference frame and, in 2020, became the chief of operations of the Tsukuba Correlator and Analysis Center. In the GSI VLBI Group he is responsible for management tasks such as funding, planning, and addressing any technical problems. He is the de facto head of the VLBI Group. Besides VLBI observations, GSI has historically contributed to the construction of the ITRF with local tie surveys, and Yu is familiar with the sophisticated survey technique. With this background, he became the representative of technology in VLBI in the Global Geodetic Observing System (GGOS) in Japan and he is a member of the IVS Observing Program Committee. Yu is now one of the key persons not only in the GSI VLBI group but also in the Japanese VLBI community.
Pablo de Vicente

Pablo de Vicente has been involved in VLBI operations since 1992 and was deeply involved in starting VLBI observations, both for Geodesy and Astronomy, in Yebes and since then he has been managing VLBI operations (including software development) until 2017 when he became director of the Observatory of Yebes. Pablo has been the EVN Technical and Operations Group chair for 4 years (2015 to 2019) and he has experience coordinating a technical VLBI group from different countries.
---
Candidates for Analysis and Data Centers Representative
Anastasiia Girdiuk

Anastasiia Girdiuk has dealt with the VLBI technique since her studies at Saint Petersburg State University (SPBU). She received her specialization in astronomy from SPBU in 2013 and her PhD in geodesy in 2017 from Vienna University of Technology (TU Wien). Both works were dealing with different aspects of the VLBI technique. While the first study works with scheduling of the VLBI observations, the PhD thesis represents thoughtful reprocessing of the VLBI data set to evaluate the high-frequency ERP variations. In 2018, Anastasiia has joined the IVS Analysis Center at BKG. She participates actively in routine analysis and in ongoing ITRF2020 activities. Besides routine session analysis and product delivery to the IVS community, her work is also focused on establishing internal routine data processing for operational BKG activities to support vgosdb structure. In addition to the VLBI Analysis Center activities, Anastasiia is taking part in BKG's IVS Data Center operations as well, initially with the focus on all aspects related to optimal handling of vgosdb. A few months ago, Anastasiia became the head of the IVS Data Center at BKG and is working in close cooperation with other IVS Data Center representatives in order to re-establish the full mirroring process including the sessions in vgosdb. Anastasiia has gained a comprehensive experience in the complexity of Analysis and Data Center tasks. At work, her agenda along with the BKG concept is to make geodetic data and products, in particular VLBI-based data and products, well-described, efficiently provided and broadly represented among interested communities. BKG-internally, Anastasiia is also linked with the colleagues working on the establishment of an inter-technique combination, where she is focused on providing an optimal input based on VLBI data.
Leonid Petrov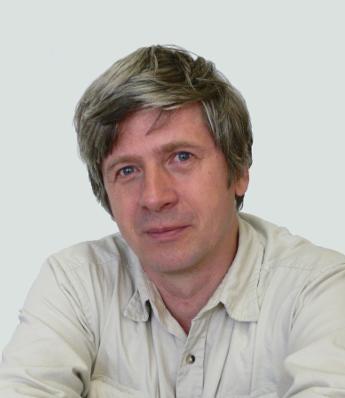 Leonid Petrov got Master degree in astronomy from Leningrad National University in 1988 and Ph.D. from the Russian Academy of Sciences in 1995. He worked in the Institute of Applied Astronomy on VLBI data analysis, then had post-doc appointments at NASA GSFC and Geodetic Institute of Bonn University, and then he has been working at NASA since 2000 on a broad range of problems related to VLBI data analysis, geodesy, astronomy, and astrophysics, as well as processing space-borne GPS, utilizing outputs of numerical weather models, and datasets of Earth observations from space. Leonid Petrov is maintaining a number of software packages and Internet services. The current position is VLBI Lead Scientist at NASA GSFC. He has published 50 refereed journal papers on analysis of VLBI results. Number of citations: 1718. Hirsch index: 23.
Oleg Titov

Dr Oleg Titov has been working in the field of geodetic VLBI since 1992. His career has seen him contribute to the operations of three IVS Analysis Centers as detailed below. Oleg continues to focus on advancing fundamental VLBI analysis techniques. In 2006, Oleg helped develop a business case for fast-slewing radio telescopes for the IVS geodetic program and subsequently he was a key proponent of the AuScope VLBI project which led to the construction of three fast-slewing radio telescopes in Australia. A focus of his work has been contributions to the ICRF frames (ICRF2 and ICRF3) with individual catalogs produced by the software package OCCAM. He has authored many papers on VLBI data analysis. Biography: (1991) graduated from Saint-Petersburg State University, Russia; (1991-1997) trainee and research scientist, Institute of Applied Astronomy, Saint-Petersburg, Russia; (1997-2001) assistant professor, Saint-Petersburg State University, Russia; (2001-2020) research scientist, Geoscience Australia.